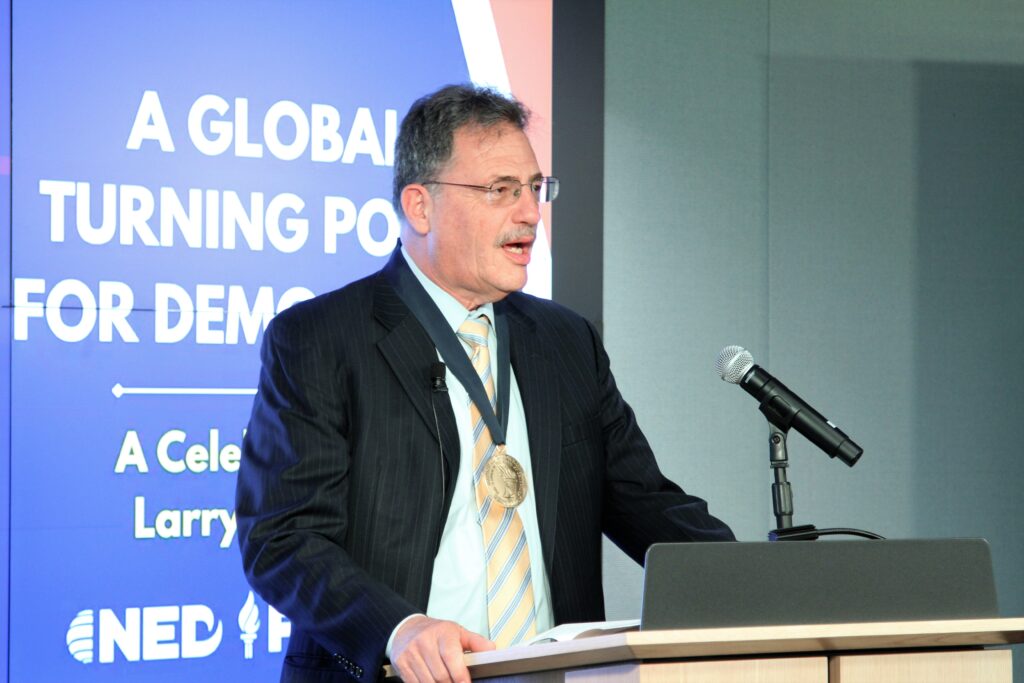 Larry Diamond, the leading scholar of democracy, helped to found the Journal of Democracy more than 32 years ago. "Democracy's Arc: From Resurgent to Imperiled," published on the eve of the war in Ukraine, was his final essay as our coeditor. But Larry penned numerous pieces for the Journal. Ten of these landmark essays are now freely available for a limited time. Read them before time runs out!
A Global Turning Point for Democracy? A Conversation with Larry Diamond
Watch Journal coeditors Will Dobson and Tarek Masoud join former coeditor Larry Diamond to discuss the future of democracy.